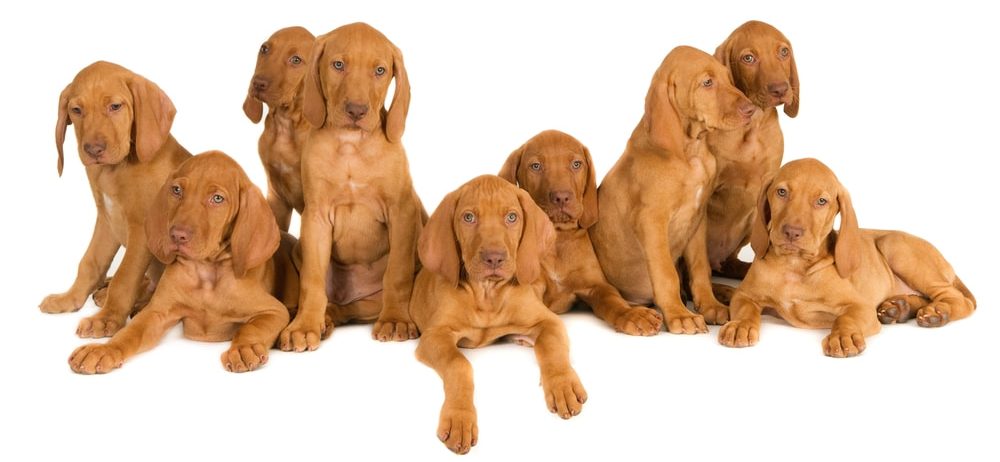 VISZLA PUPPIES FOR SALE
BUYERS

Please be aware that we do not endorse any of the litters advertised on our website, but endeavour to ensure all the relevant health tests are carried out on both Dam and Sire of the litter. Please read our buyers guide and do your own research into the breeder and breed to make sure a Vizsla puppy is the right fit for you and your family.
SELLERS – APPLY TO ADVERTISE YOUR LITTER – minimum membership requirement 12 months.
---
Breeder
Name: Angela Hartman
Area: Essex
Telephone No: 07967 823433
Email address: angelahartman@live.co.uk
Price required: POA
Puppy details
Date of Birth: 4/10/2023
Number of pups available: 2 boys 2 girls
Docked: No
Dew Claws Removed: No
Sire: Handsome Prince of VelvetGlory
Hip score: 5/7
Other health checks: Elbows: 0/0
Eyes: 0
Dam: VelvetGlory Honeysuckle
Hip score: 4/2
Other health checks: Elbows: 0/0
Eyes: 0
---
Breeder
Name: Sharon Bergin
Area: Lincolnshire
Telephone No: 07725588768
Email address: roughshoot.vizsla@btinternet.com
Price required: POA
Puppy details
Due Date of Birth: 22/11/2023
Number of pups available: Update once born
Docked: No
Dew Claws Removed: No
Sire: Roughshoot Quantum Theory at Silvestre
Hip score: 4/4
Other health checks: Elbows: 0/0
Eyes: 0
Dam: Oakswarren Blaise in Roughshoot
Hip score: 5/5
Other health checks: Elbows: 0/0
Eyes: 1